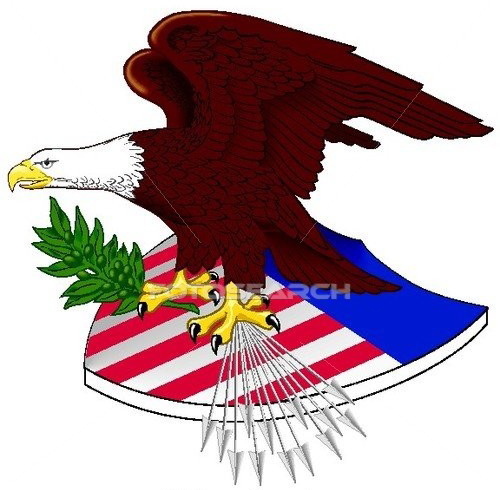 The federal Department of Justice has announced its appointment of Andrew Goldsmith as the new national coordinator of criminal discovery initiatives in this press release.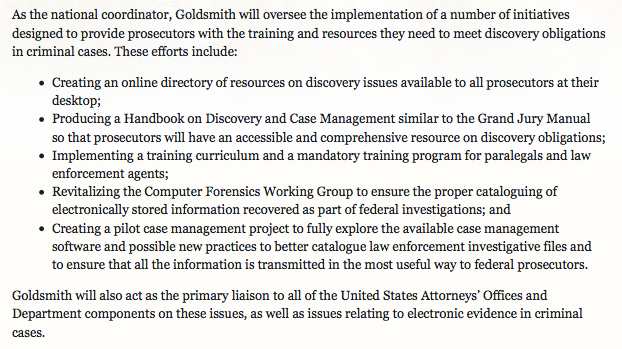 Earlier this month, the DOJ issued three memoranda regarding criminal discovery procedures. These memos set forth policies in an attempt to ensure that prosecutors meet their obligations in sharing information with criminal defense attorneys. They are available to read in full at the following links:
Issuance of Guidance and Summary of Actions Taken in Response to the Report of the Department of Justice Criminal Discovery and Case Management Working Group
Requirement for Office Discovery Policies in Criminal Matters
Guidance for Prosecutors Regarding Criminal Discovery
This is a step in the right direction, but other steps need to be taken. For example, as many criminal defense lawyers have been saying for far too long, it is time to amend Rule 16 by requiring the parties to exchange witness lists in federal criminal cases. This is precisely what the Advisory Committee and the Supreme Court proposed in 1974 and it should be done now.